Product Name: 3D dynamic CO2 laser marking machine
Model: xxp3-320
Product summary:
The three-dimensional dynamic CO2 laser marking machine is equipped with a number of optical innovative technologies of gbos and the design of laser three-dimensional dynamic marking system. Digital optical scanning technology is adopted. It has high speed, high precision, large area cutting and engraving function and simple operation mode.
Product description
CO2 laser marking machine adopts CO2 laser imported from Germany, high-speed scanning galvanometer, perfect software and control system, reasonable overall structure design, high speed, high precision and stable and reliable machine.
Principle of laser processing
Laser marking is to use laser beam to make fine marks on the surface of various substances. The effect of marking is to expose deep substances through the evaporation of surface substances, or "carve" traces through the chemical and physical changes of surface substances caused by light energy, or burn some substances through light energy to show the patterns to be etched. This model has high laser power and is suitable for engraving a variety of leather, leather fabrics and non-metallic products.
Model advantages
Three dimensional dynamic CO2 laser marking machine features:
1. Three axis dynamic focusing system (three-dimensional dynamic marking system)
2. Large area, processing and marking area: 600x600mm
3. Speed increased by 20%
4. The service life of German rofin CO2 laser is about 20000 hours
5. Small light spot, strong power, increased by 15%
6. Compact structure and easy operation (processing range can be adjusted arbitrarily)
7. Red light Preview
8. Continuous operation
Application Industry:
Clothing, leather products, craft gifts, packaging, advertising and other industries.
Suitable materials for processing:
Leather, cloth, wood products, bamboo products, plastics, rubber, acrylic, marble, crystal, jade, metal surface, oxide layer, etc.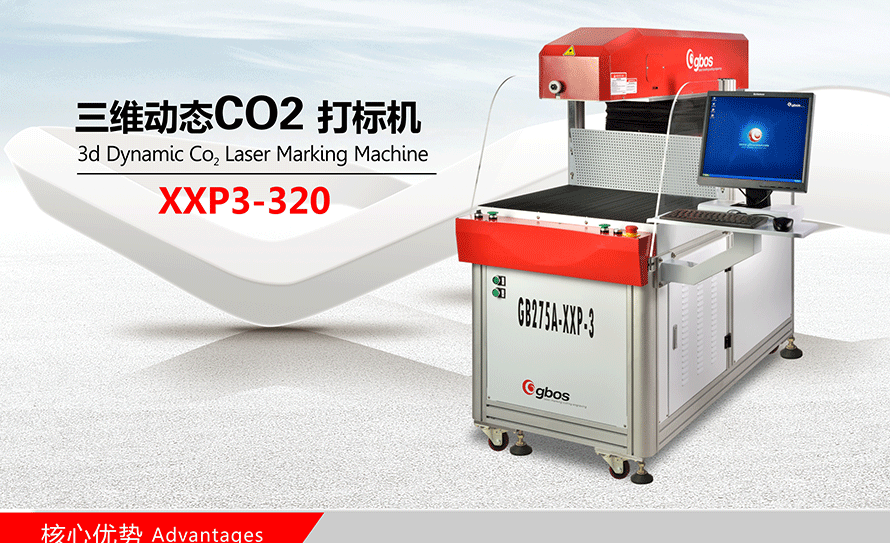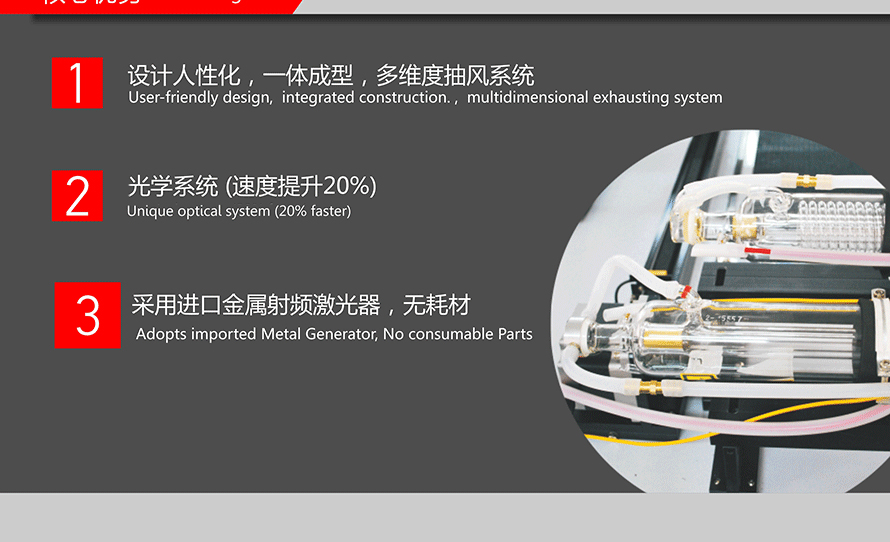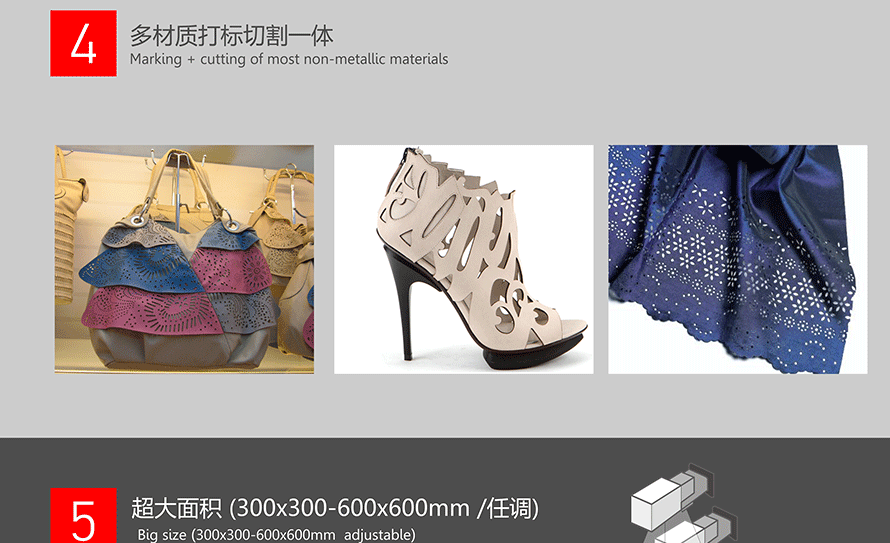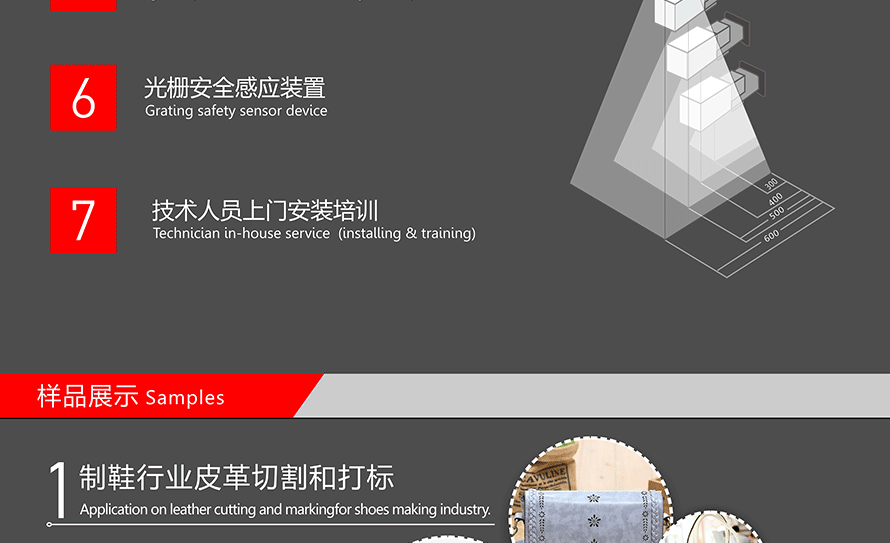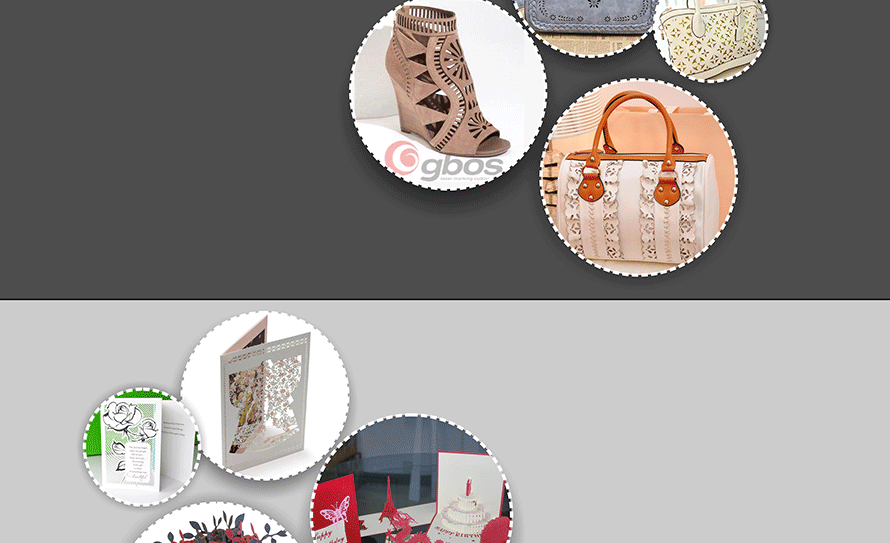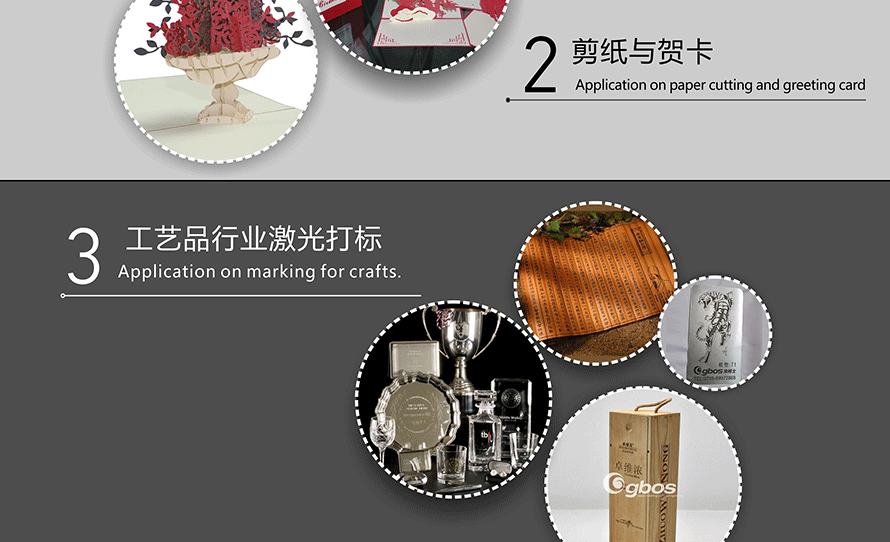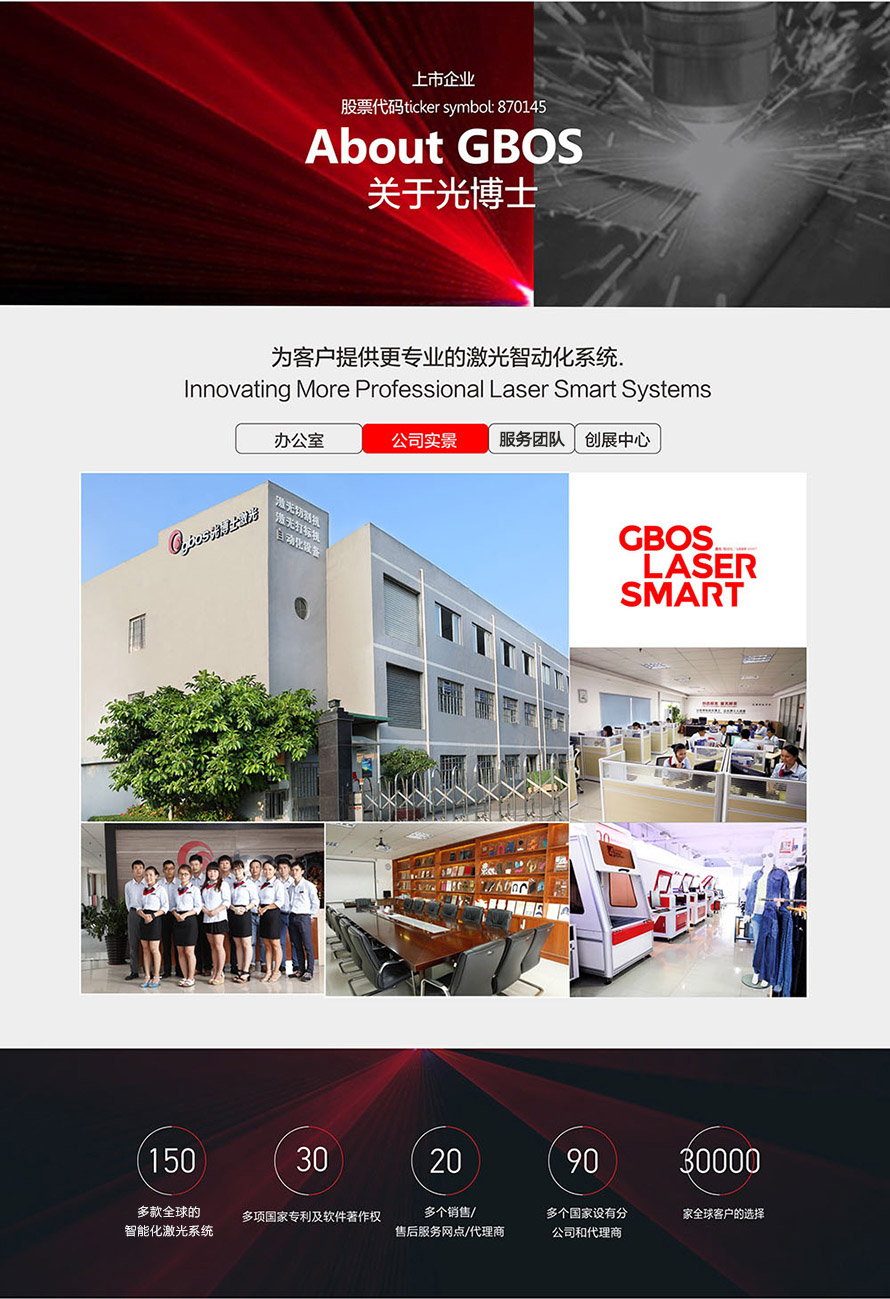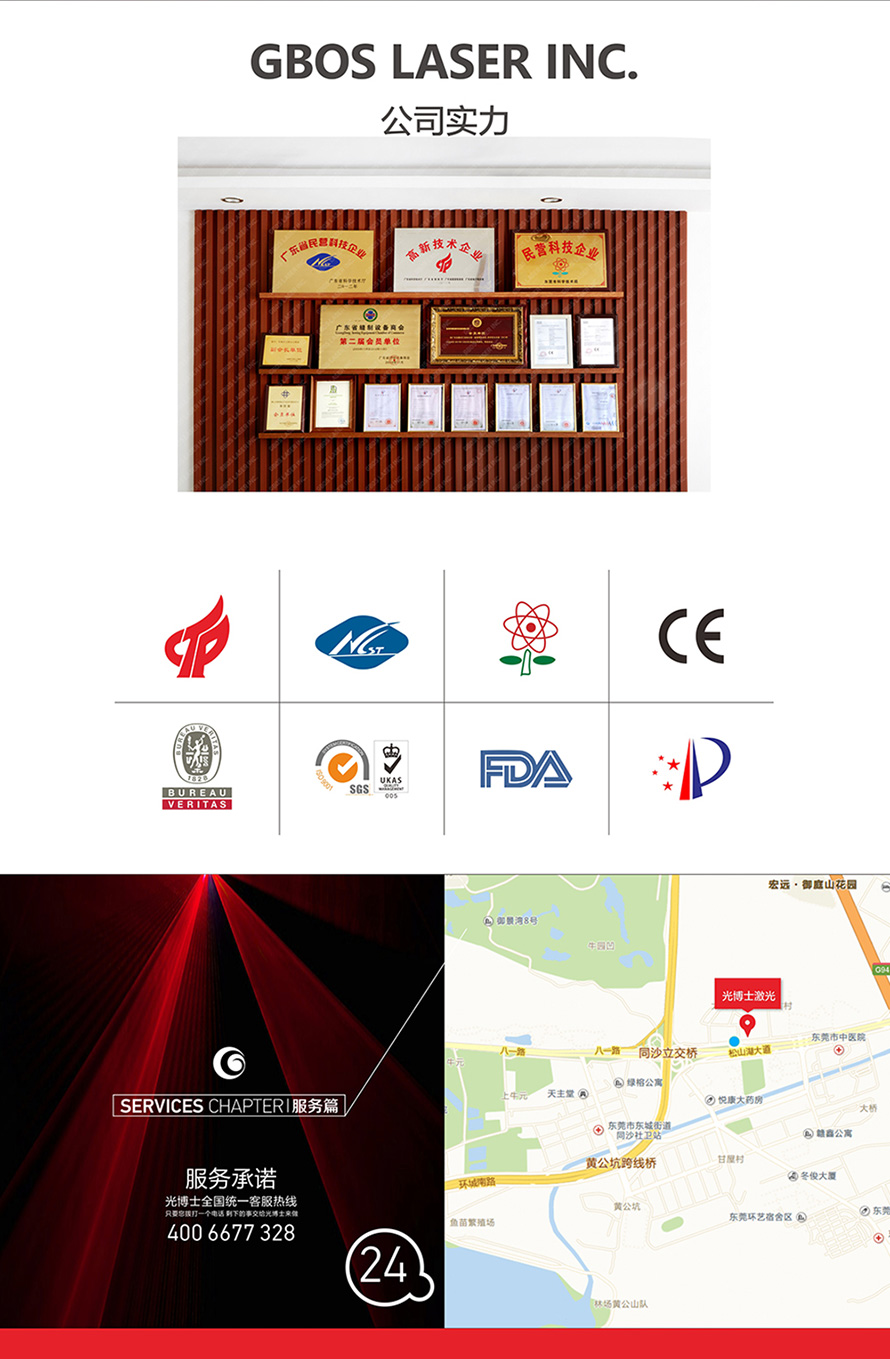 产品名称: 三维动态CO2激光打标机
型号:XXP3-320
产品摘要:
三维动态CO2激光打标机机型是具备GBOS多项光学创新技术,激光三维动态打标系统设计。采用数字化光学扫描技术。具有高速度、高精度、大面积切割雕刻功能和简易的操作方式。
产品描述
CO2激光打标机采用德国进口CO2激光器,高速扫描振镜,完善的软件和控制系统,合理整体结构设计,速度快,精度高,机器稳定可靠。
激光加工原理

激光打标是用激光束在各种不同的物质表面打上精细的标记。打标的效应是通过表层物质的蒸发露出深层物质,或者是通过光能导致表层物质的化学物理变化而"刻"出痕迹,或者是通过光能烧掉部分物质,显出所需刻蚀的图案、此款机型激光功率大,能适用于多种皮革,皮料布料,及非金属产品进行雕刻。

机型优点
三维动态CO2激光打标机特点:
1、三轴动态聚焦系统(三维动态打标系统)
2、大面积、加工打标面积为600x600mm
3、速度提高20%
4、德国ROFIN CO2激光器使用寿命约20000小时
5、光斑小、功率强、提升15%
6、结构紧奏、操作简便(加工范围任意调节)
7、红光预览
8、可连续工作
应用行业:
服装、皮革制品、工艺礼品、包装、广告等行业。
适合加工材料:
皮革、布料、木制品、竹制品、塑料、橡胶、压克力、大理石、水晶、玉石、金属表面、氧化层等。