Product Name: 3D dynamic CO2 laser marking machine
Model: xxp3-320
Product summary:
The model of 3D dynamic CO2 laser marking machine is equipped with gbos optical innovation technology and laser 3D dynamic marking system. Digital optical scanning technology is adopted. It has transcendental high-speed, high-precision, large-area cutting and engraving function and simple operation mode.
Product description
CO2 laser marking machine adopts imported CO2 laser, high-speed scanning galvanometer, perfect software and control system, reasonable overall structure design, high speed, high precision, stable and reliable machine.
Principle of laser processing
Laser marking is a permanent marking on various surfaces of materials by laser beam. The effect of marking is to expose deep layer material through evaporation of surface material, or "carve" traces through chemical and physical changes of surface material caused by light energy, or burn off some materials through light energy, and display the etched pattern required. This type of laser power is high, and can be applied to carving of various leather, leather fabric and non-metallic products.
Advantages of model
Characteristics of 3D dynamic CO2 laser marking machine:
1. Three axis dynamic focusing system (3D dynamic marking system)
2. Large area and maximum marking area is 600x600mm
3. Speed up by 20%
4. The service life of rofin CO2 laser in Germany is about 20000 hours
5. Small spot, strong power, 15% increase
6. Tight structure, easy operation (arbitrary adjustment of processing range)
7. Red light Preview
8. Continuous operation
Application Industry:
Clothing, leather products, craft gifts, packaging, advertising and other industries.
Suitable for processing materials:
Leather, cloth, wood products, bamboo products, plastics, rubber, acrylic, marble, crystal, jade, metal surface, oxide layer, etc.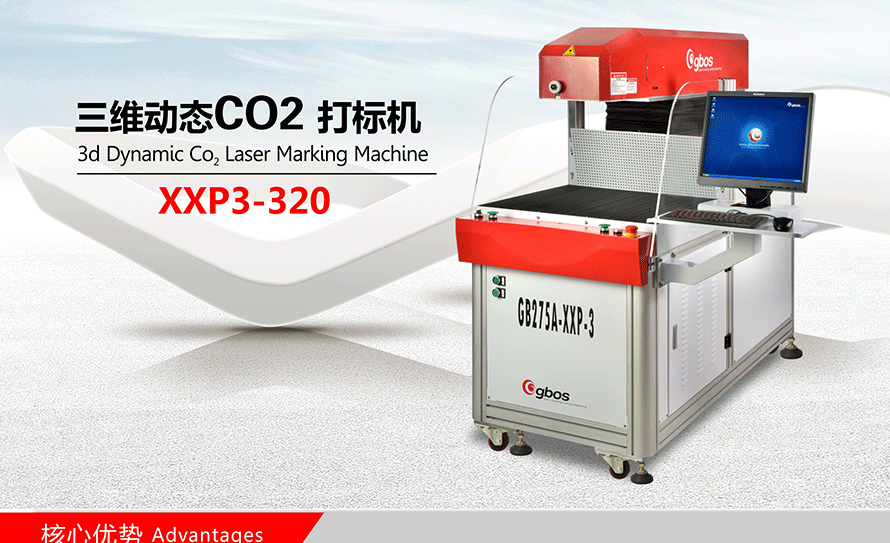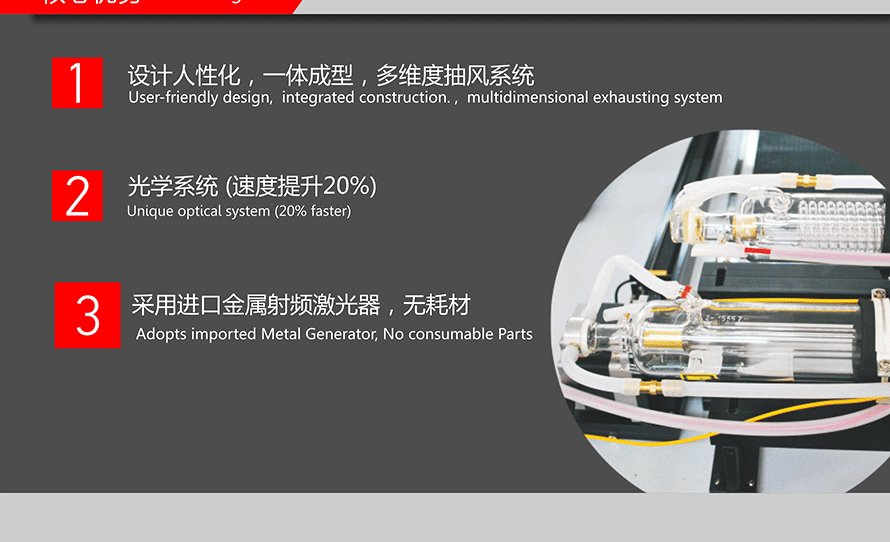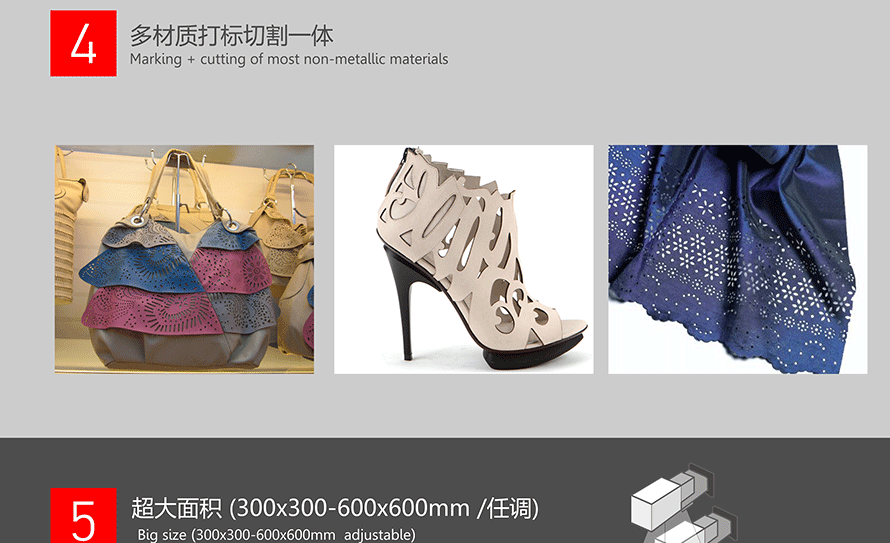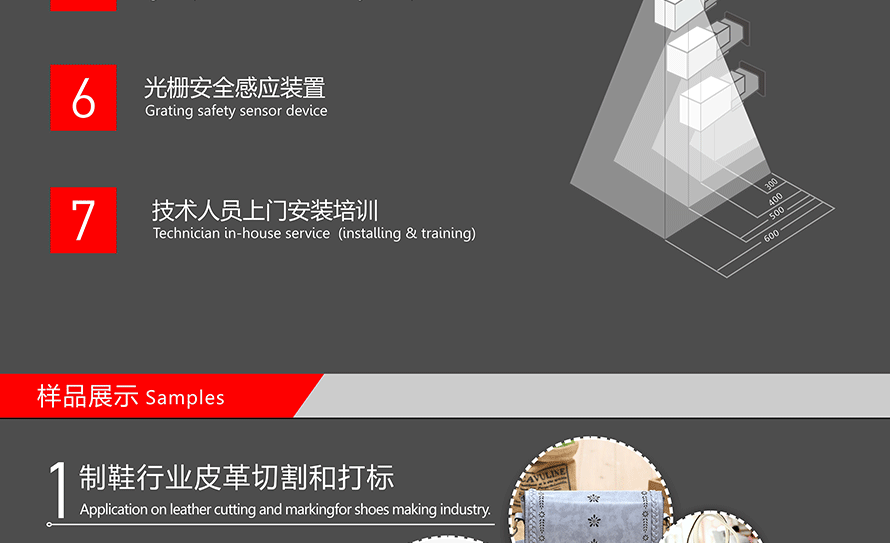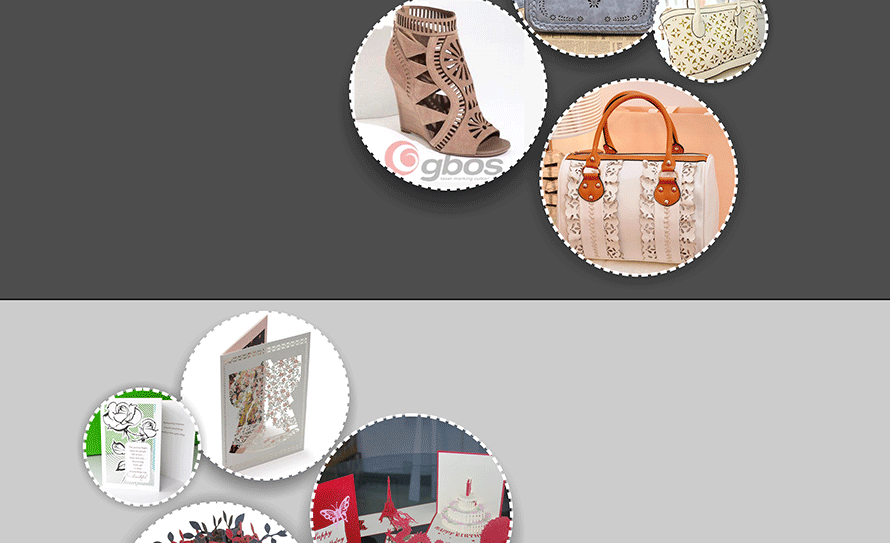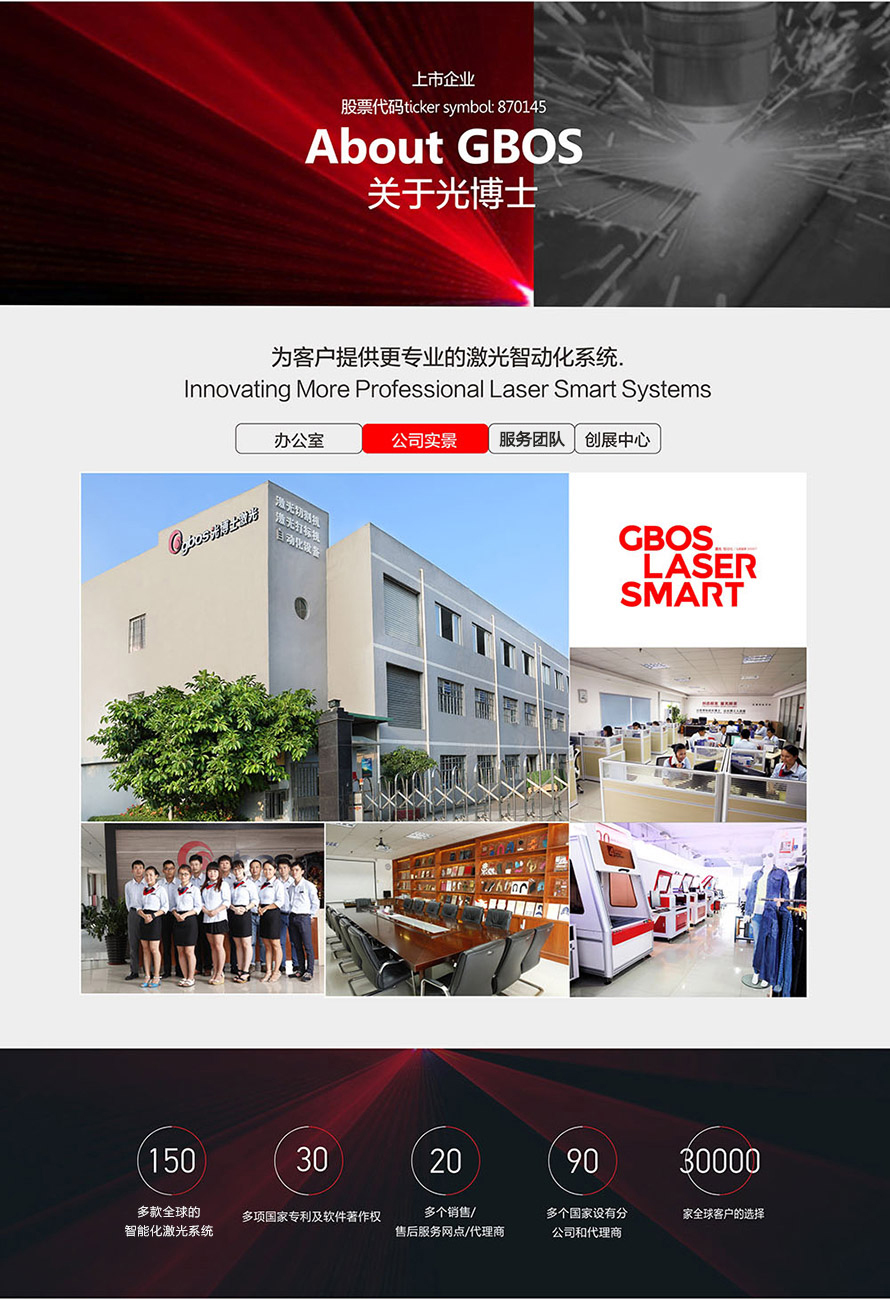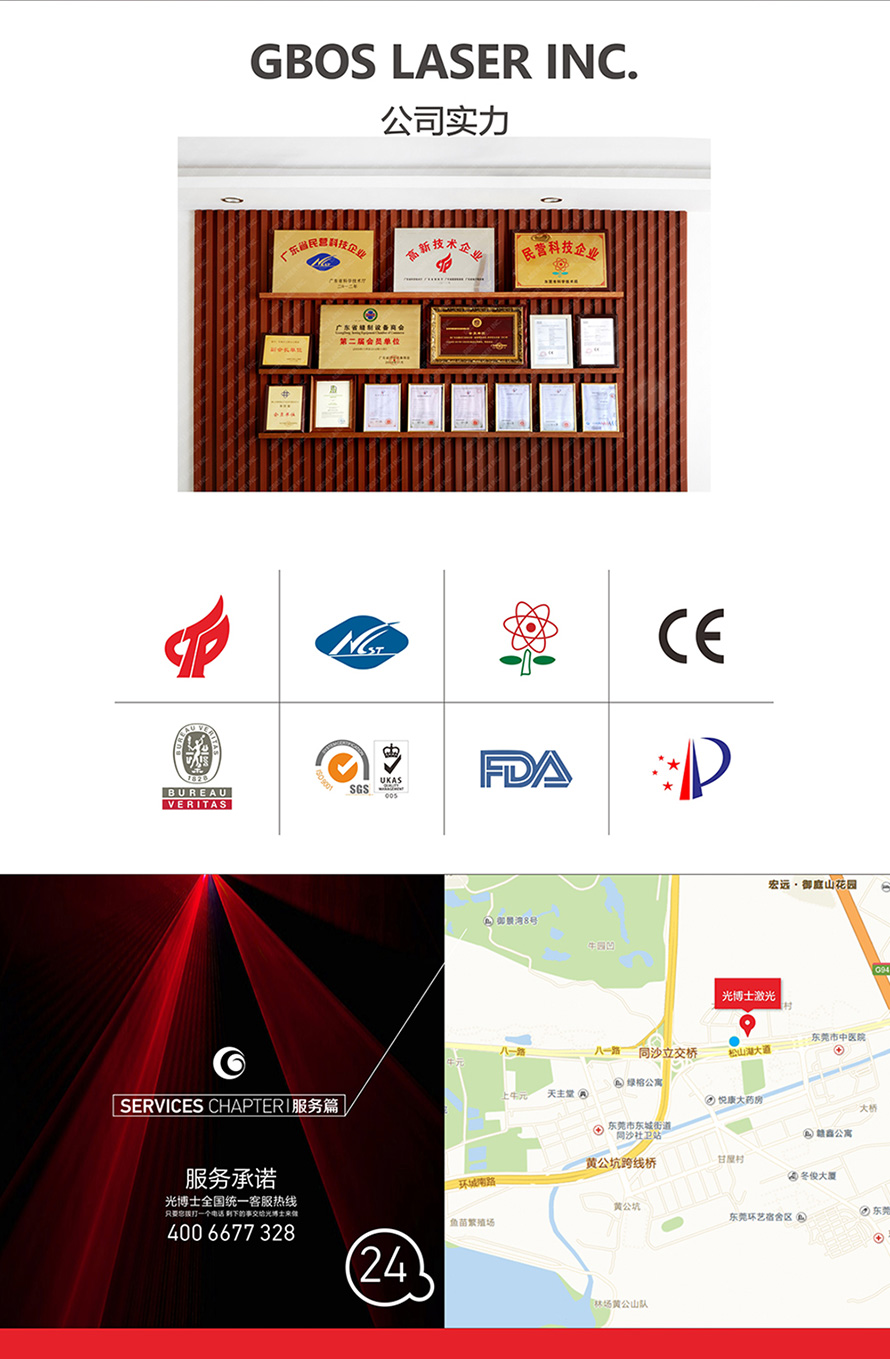 Product model:
XXP3-320
Processing range:
three hundred × 300-600 × six hundred
Overall power:
≈6075W
Machine size (length) × wide × Height):
one thousand nine hundred and fifty × one thousand and three hundred × one thousand five hundred and fifty
System requirements:
Windows XP / 7, AI, PLT, DXF, DST, BMP, JPG, JPGE, PNA, TIF, etc
Weight:
250kg
Power requirements:
220V/32A,50Hz/60Hz
Environmental requirements:
Temperature 10-30 ℃, humidity (no condensation) 30-80%